Experienced Entertainment Lawyer Chicago
No matter where you work in the entertainment industry, having an experienced entertainment lawyer Chicago on your side can help protect your rights.
What Is Entertainment Law?
Entertainment law is an area of practice that covers any legal matter directly or indirectly involving the entertainment industry—including sports. The sports section covers any sports team or individual professional athletes.
When you are involved in the entertainment industry, you know that perfecting and constantly advancing your craft is essential. It's difficult, if not impossible, to remain creative when an inevitable legal dispute arises. With a constant spotlight surrounding those in the entertainment industry, legal issues are bound to occur.
Entertainment and sports lawyers can help resolve legal issues in sports and the industry, so you can continue to practice sports or show business.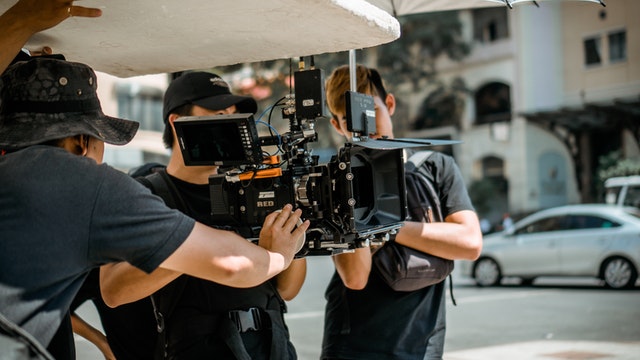 Why You Might Need an Entertainment Lawyer in Chicago
Whether through acting, art, music, or sports, being a professional entertainer is a challenging pursuit. Becoming successful in the entertainment industry takes hard work, luck, and inherent talent, which also requires business sense. Retaining the services of an entertainment lawyer in Chicago allows you to focus on your pursuit while someone else handles the business end.
If you need help with legal issues, depending upon misinformation from well-meaning—or criminal—people, it can cause your entertainment venture to fail. Regardless of your desire to succeed, your agents, managers, or promoters may be ill-equipped to further your dreams over their intention to make money personally.
A solutions-oriented legal firm from the Royko Group can work to protect your interests as you focus on making your creative dreams come true.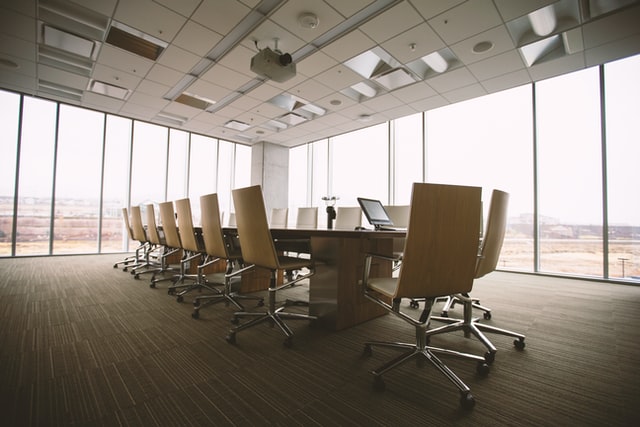 How Do I Choose an Entertainment Lawyer?
When choosing an entertainment lawyer in Chicago, it's essential to consider whether they have expertise in personal injury and criminal defense. Your entertainment lawyer should also be willing to fight on your behalf when dealing with personal issues that may arise from personal injury.
The lawyers at Royko Law Group, L.L.C., have extensive experience representing clients in entertainment and sports law cases. With suitable legal representation, you will devote your time and energy to practicing or making art while we handle any other issues that might arise from the process.
What Does an Entertainment and Sports Lawyer Chicago Do?
Whether you're in the entertainment industry or want to sue someone involved in it due to circumstances or wrong-doing, you should hire an entertainment attorney in Chicago.
In addition to the primary artist, the right law firm represents crew, financiers, producers, talent, and related persons from musicals, independent film, and reality television to vital players in the music industry.
Generally, entertainment lawyers offer various services that may include protecting the intellectual property rights of their clients, among other tasks.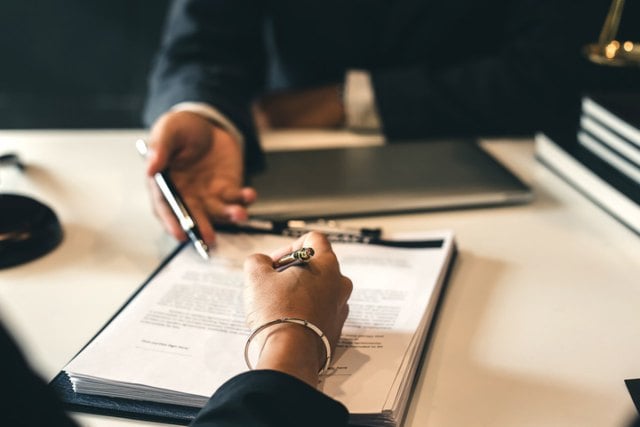 How Our Entertainment Lawyers in Chicago Help the Entertainment Industry
Our entertainment lawyers in Chicago offer a range of services in the entertainment industry that includes:
Agreements for cast and crew
Business formation and structure
Contract negotiation
Court representation
Intellectual property matters
Investment arrangements to maximize earnings
Sponsorship and distribution
Talent attachment
Union memberships
Depending solely on your judgment or the advice of associates can result in financial failure. Retaining the services of a personal legal agency with the knowledge and experience to see your business succeed allows you to focus your time and attention on what made you enter the industry in the beginning.
Role of IL Entertainment Lawyers
An entertainment lawyer in Chicago, IL, will offer various services in multiple practice areas related to the industry, such as injuries to the artist or their employees and courtroom litigation, among others.
A skilled law firm will also be well-versed in designing performance contracts, negotiating employment agreements, and protecting intellectual property.
Drafting Performance Contracts
A performance contract ensures that performers can outline their rights and obligations and those of the venue or client. This way, everyone is on the same page and knows the consequences of any breach of the legally binding contract. It also protects the performer and venue from the following: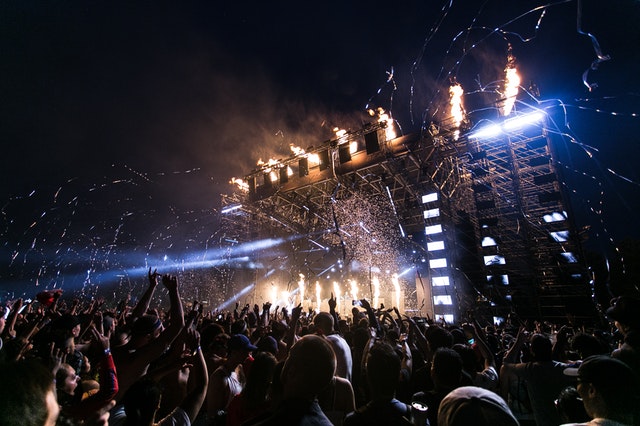 Damage to equipment
Guaranteed payment for performance
Guaranteed performance dates
Media trademarks
An experienced entertainment attorney can help you understand every element of contracts to maintain your long-term interests. They will then advocate for their clients' rights and represent them in court when necessary.
Handling Litigation in Court
An entertainment lawyer in Chicago will take control of any counsel, advocacy, or representation in court. Whether it is handling litigation over contracts, including but not limited to the following groups or individuals:
Agents
Contributors
Employees
Fans
Partners
Producers
Suppose you are sued for copyright or trademark infringement, or you are bringing a case against another. In that case, an experienced entertainment attorney might be able to protect your interest and ensure you get what you deserve.
Negotiating Employment Agreements
When hiring in the entertainment industry, the employment agreement must be specific about the employee's obligations to the employer and their rights. Additionally, artists and businesses should understand the scope of all contractual obligations, including those that involve employee injury.
Entertainment and sports lawyers can help negotiate disputes involving employment agreements, such as benefits, compensation, and employment duration.
Protecting Intellectual Property
An intellectual property attorney applies copyright and trademark law to the following media formats:
Books
Film
Music
Television
Theatre
Video games
Entertainment lawyers also have the job to protect their clients' unique business identity and brand from competitors by charging for authorized use and preventing unauthorized use in the entertainment world.
The Value of Hiring Illinois Entertainment Lawyer
Although an entertainment lawyer in Chicago, IL, is an invaluable asset to anyone in the industry, many individuals believe them to be unnecessary expenses. Even though these are extra costs that a burgeoning business might find difficult to justify, it could mean the difference between having a successful career and a floundering dream.
Another thing to realize is that the cost of services for stars may differ from those for a beginning artist. Entertainment attorneys put the needs of their clients first. Having an open conversation with them will clarify expectations.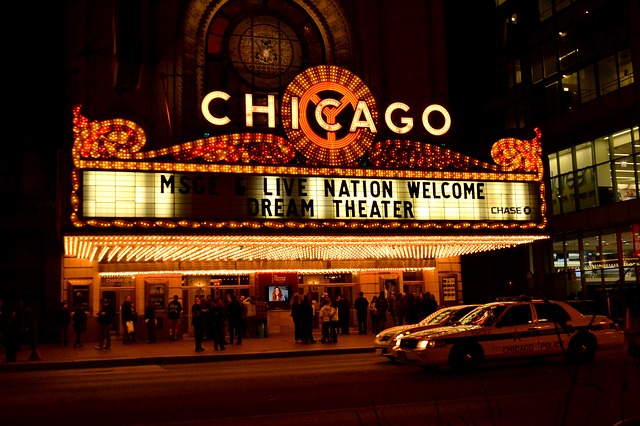 Music Entertainment Lawyers Assisting Those in the Music Industry
With so many aspects to consider and so much to risk, you must seek legal advice from music entertainment lawyers to protect your interests.
If your business requires an employment contract, guidance, or other legal documentation, you may benefit from the services of a Chicago, Illinois, lawyer with excellent reviews.
For group counsel, search for and secure the service of a reputable Madison st office with years of production, distribution, and litigation experience.
Contact an Experienced Entertainment Attorney in Chicago, IL
You don't want just any law office to help you navigate the complex areas of entertainment law. Check out the reviews for our firm, located at 300 S. Wacker Drive in Suite 1700a Chicago, Illinois, 60606, or contact us via our phone number at 312-600-8105 to schedule a free consultation.
GET HELP TODAY WITH FREE CONSULTATIONS