A Comprehensive Guide to Hiring a Film Lawyer in Chicago
Film industry professionals face a variety of unique legal challenges. A Chicago film lawyer can help you navigate your contractual affairs and more.
What Does a Film Attorney Do?
A film attorney is an attorney who works in the entertainment industry. This type of lawyer has the comprehensive legal knowledge and provides legal representation and advice to production companies, composers, directors, feature filmmakers, documentarians, and screenwriters, among others who work in entertainment.
As entertainment lawyers, they usually understand entertainment law and the entertainment industry in general. Legal consultation is usually provided in the drafting and negotiating contracts related to the release and production of film and television.
The Royko Group is at your service if you are looking for a film law firm. We have an attorney well-versed in contract law, aspects of intellectual property, and entertainment law.
Our entertainment lawyer has worked with many clients over the years and may provide legal consultation and legal representation on business and film law matters. We work closely with clients to establish a solid attorney-client relationship that will benefit both parties for years to come.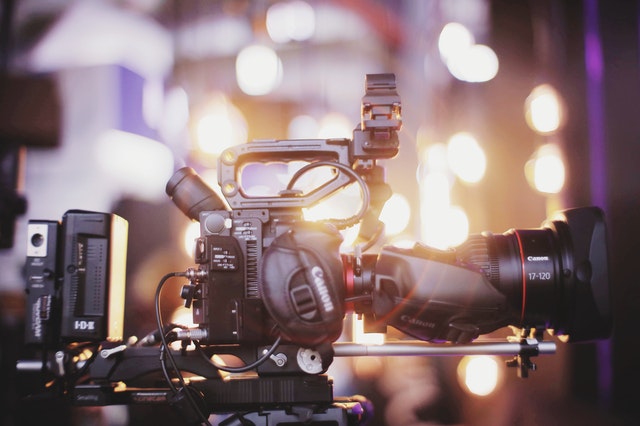 The Role of a Movie Lawyer
A movie lawyer is an attorney who works with production companies and producers and sometimes performers, directors, and writers who work in the entertainment industry. This subcategory of entertainment lawyers provides production and business counsel.
The attorney may also be involved in the negotiation of a contract between their clients and production. The contract may be related to the development, financing, production, or distribution of a film or television project.
A film lawyer works with clients involved in production to determine the best course of action. Legal advice is usually provided on how to protect their interests and which steps should be taken to avoid potential problems or complications.
Types of Contracts Handled by a Film Production Lawyer
Unlike the exaggerated theatrics done by attorneys in lawyer movies, the film production lawyer is a career professional who helps advise their clients on the business and production processes.
A client of an entertainment lawyer can usually get legal services and advice regarding all steps of the process ranging from development, financing, and pre-production to production, post-production, and distribution.
Some of the services we provide include the drafting of the following documents:
Talent Contracts
This is a contract between an agency and an actor who will be their representative who finds them work in the industry. We usually work on both non-exclusive and exclusive contracts for our clients. Given how critical these contracts are, working with a lawyer who will sniff out any sneaky terms that may limit an actor's marketability potential and overall salary is critical.
On-Location Contracts
When you intend to shoot at a given location, you will have to enter into a contract with the owner stipulating how the location will be used. Having a lawyer providing legal advice during these negotiations helps owners get a guarantee that their holdings will be safe during the shoot, while users will have free reign to demand fair use of the property and have it included in the contract terms.
Film Crew Contracts
Film crews usually have to sign something of an employment contract that stipulates the times and dates they need to be at the shooting location and their responsibilities and rates of pay they should expect. Attorneys can help the production and the crew by negotiating fair contracts that maximize shooting time and not overwork the crew.
Director Contracts
These are usually signed between a production agency and a director. They typically set out the pay rate, responsibilities of the director, and how long it should take to film and direct the project. To get a fair deal for both parties, it is critical to have attorneys present to negotiate terms to which both parties will be amenable.
Production Company Contracts
Production companies are responsible for their projects' budgets, locations, sets, actors, and directors. Given how many contracts they enter into, it is critical to have attorneys present to review the terms of each contract as this will avoid clauses that might result in litigation nightmares and even disrupt production.
Producer Contracts
Production companies usually delegate much work to the producer who oversees the project's direction and budget. Their contract will usually have details of their responsibilities, salary, and restrictions. A lawyer can help ensure the producer is not goaded into taking on too much responsibility.
Writer Agreements
Writers usually have extensive terms outlining their pay, who owns the right to their work, and what they are entitled to. A writer agreement helps ensure that the production companies do not trample the rights of their writers.
Screen Actor Guild Contracts
This is usually drafted by the lawyer and sets out the acceptable working conditions, requirements for minors, special education, and pay rates for clients working in Hollywood.
The American Federation of Television and Radio Artists Contracts
This contract sets out the acceptable working conditions and minimum pay rates for people acting on radio and TV. To get a job under these terms, it is often critical to engage the services of a lawyer during negotiations.
Other than in Hollywood, there is no place where a lawyer is more critical. Given that it is the place where distribution deals are made and royalties determined, among other critical things, you will need a lawyer well versed in entertainment law to get a good deal.
Standardized Pay to Work on Scale
Most producers will insist that talent has to work within pay scales, which is why it is vital to have a movie lawyer to advocate on your behalf so that you can get a good deal.
Television and film projects can be very lucrative, but they usually involve multiple parties and complex moving pieces. It is thus critical to secure the services of a career entertainment lawyer to help guide each aspect of production.
If you require a movie and film production lawyer, you should work with a law firm like The Royko Group, as we have experience drafting various production-related documents.
We have worked with countless clients in the industry over the years and know the industry inside and out, making us incredibly valuable in your production endeavors.
Do I Need a Lawyer for a Film Production Company?
Suppose you work in reality TV, films, scripted TV, and web series either as a director, producer, actor, or even a production company. In that case, you need the services of an entertainment attorney.
An entertainment lawyer provides clients with hands-on knowledge in production, including intellectual property, financing, distribution, trademark, legal, copyright, packaging, music, securities, and LLC.
As a client of an entertainment attorney, one finds tailored legal solutions unique to the complexities found in production. With years of experience, entertainment lawyers usually have knowledge, skills, and insider contacts that help clients thrive.
Entertainment attorneys help in all commercial law matters for clients, including forming legal entities such as limited partnerships, limited liability companies, corporations, private foundations, and nonprofit organizations. They also help clients with corporate record keeping and reporting requirements, corporate governance, fiduciary and legal responsibilities.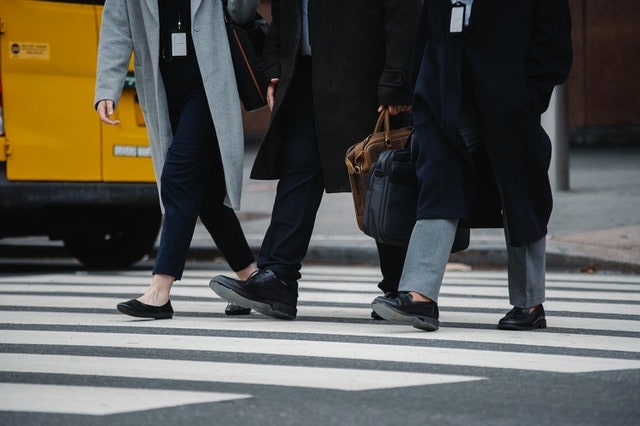 An entertainment attorney would come in handy, whether you are navigating the many state and federal state securities regulations of limited offerings, maintaining investor relations, or screening potential investors.
Attorneys usually have the experience to provide securities and tax assistance founded on a sound tax strategy that ignites investor interest and meets client needs.
How Do Entertainment Industry Lawyers Help Production Companies?
While an entertainment lawyer has to pass the bar exam just like a corporate or divorce lawyer at the law school, the former is a very different type of attorney. He represents companies, creatives, and others in music, film, publishing, television, theater, and new media.
They provide advice to entities and individuals on legal issues in the entertainment field. They usually have experience in several areas of the law, including litigation, IP, labor law, and contract law.
Some of the services you can expect from your attorney include:
Negotiating – An entertainment lawyer can protect your interests by securing a solid contract. They can broker deals by acting on your behalf by negotiating with studios, production companies, or agents to ensure you get the fair compensation you deserve.
Protection of Intellectual Property – IP is big business, especially if you are a creative whose works need protection from people that may want to license it, option it, buy it, or infringe on it with unauthorized use. An entertainment lawyer knows the laws on IP and will ensure your property is appropriately handled and protected when trademark and copyright issues arise.
Legal Advice – As an invaluable resource, entertainment lawyers are professionals who can provide critical information to prevent one from falling afoul of the law, such as child labor laws, distinctions between employees and contractors, and payroll.
Still, it is essential to remember that an entertainment lawyer is not like an agent or manager. While the latter two can offer some of the benefits you get from an entertainment lawyer, such as career advice and connections, they do not have the lawyer's legal knowledge.
When it comes to handling potential matters of litigation and negotiating contracts, there is no one better than an entertainment lawyer. Still, the value of a manager or agent should not be taken lightly as they provide essential guidance connections and can secure project deals.
All said, there is no one better than an entertainment lawyer as they have the qualifications to handle legal matters.
If you are about to sign an entertainment contract, it is critical to protect your interest by hiring a professional. While you could always seek the advice of a general practice lawyer, a business-savvy entertainment lawyer is always preferable, given that they are well-versed in entertainment law.
At The Royko Group, we have professional lawyers with extensive experience providing entertainment lawyer services. We may act on one's behalf to provide custom solutions for our music, TV, and film clients.
Our attorneys have a good knowledge of the unique requirements in the industry and contacts that will be valuable to you when you need them the most.
Benefits of Working With a Film Attorney
When assembling your legal team, an entertainment lawyer may not be too high on the priority list, even though they are the most critical people on the team.
While many people believe the lawyer just read over contracts, entertainment lawyers do more than that. They will have your back when you need them through various circumstances.
While they primarily work with production companies and producers, some can often assist directors, writers, or performers. Besides production counsel, entertainment lawyers may represent talent in critical negotiations.
What Do Production Lawyers Do?
This type of lawyer can be beneficial in the production process.
During pre-production, attorneys usually set up the production company as an LLC or corporation. They will also prepare the necessary financing documents that make it possible to obtain funding from investors.
They help acquire rights to make films by optioning screenplays or books into films.
They point to the applicable film incentive programs and advise the production team on dealing with unions such as the Writers Guild and the Screen Actors Guild.
A good lawyer will be critical to the drafting and negotiating various production releases and contracts required of filmmakers during production. Absent carefully written production agreements, distribution of the production may turn out to be a significant challenge.
Moreover, a film's distribution could be yanked or blocked by a publisher, crew/cast member, or musician if the contract does not limit remedies to monetary damages.
In post-production, a lawyer reviews the project for legal issues, helps fix omissions and errors, negotiates and reviews distribution proposals, and checks out insurance applications.
Things to Look for in a Good Film Attorney
Film lawyers, being entertainment lawyers, are usually engaged to represent a variety of actors such as the composer, documentarian, screenwriter, director, or production company in contract matters relating to the release and production of motion pictures. There are a few things to note when looking for the right entertainment business lawyer for your upcoming project.
Qualities of a Film Legal Adviser
If you have ever worked a day in the entertainment industry, the chances are that you have met or know someone who has or works with an entertainment lawyer. As such, the search for an entertainment lawyer often starts from word-of-mouth referrals.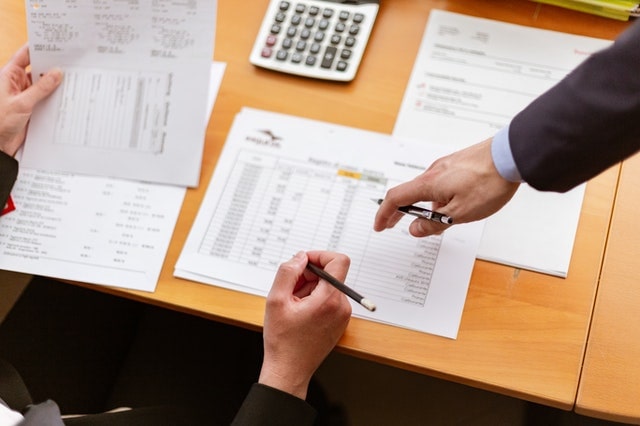 While referrals are great, you may find that the reasons that led a family member or friend to hire a lawyer are not the same as yours.
To hire a good entertainment lawyer who will be a good fit for your needs, you must consider the following factors.
Area of expertise – A good lawyer is focused on an area of law that you are working on. This will mean career lawyers who have spent years working in the given area.
Experience and professional background – A good lawyer is a professional working in the focus area for a long time. This will have imbued them with knowledge on the subject and make them better able to provide legal and commercial advice.
Costs and fees – You need to find a lawyer who charges reasonable fees. You also need to determine what type of fee structure you are comfortable with, as lawyers will charge hourly or fixed price fees. The best structure will depend on the complexity of the project.
Film production can often be a highly complex affair that can be very expensive if one is not careful. Knowing this, The Royko Group has engaged experienced and skilled entertainment lawyers who have extensive experience working in entertainment.
Contact us today for any inquiries or questions you may have regarding film law, contracts, and agreements. We may be able to help you draft contracts, financing agreements, development, distribution, and all aspects of the development of your production project.
GET HELP TODAY WITH FREE CONSULTATIONS