Your Guide to Finding the Right General Counsel Chicago
If you're looking for the top general counsel in Chicago, The Royko Group has the experience you can count on to assist with your business's everyday legal needs.
The Basics of Retaining Our General Counsel Chicago
Being a business owner in the Chicago, IL area (or indeed, anywhere in the United States) is a time-consuming and difficult role to play. In all likelihood, you've at least considered hiring an attorney to serve as general counsel for your business in order to take some of the load off of your shoulders. Hiring a general counsel for your company has many benefits, and it may not be as expensive as you've been led to believe.
The job description for an attorney playing the role of general counsel varies depending on the needs of the company for which he or she works. For example, if your company works in an industry that is heavily regulated by the federal or state government, your general counsel would be expected to work closely with your chief compliance officer and the rest of your senior executive team in order to make sure your Chicago, IL company is complying with the law. If your company produces products or intellectual property, the general counsel is expected to assist in the patent process and in developing copyright protection for the goods your company makes.
There are also some commonalities in the role that general counsel attorneys play regardless of the industry of the company employing them. For example, all general counsel will be expected to play some role in drafting, reviewing, and vetting contracts. The attorneys at The Royko Group, LLC understand the needs of modern businesses and are equipped to help your business thrive.
What to Look For in Your Chicago General Counsel
When selecting an attorney to be your Chicago, Illinois general counsel, assistant general counsel, or associate general counsel, you should ensure that the attorney or firm has significant litigation experience in your area of business. It is also important to investigate whether the attorney or firm has experience overseeing the execution of contracts of the sort your business uses.
It is also a good idea to look into whether the attorney has experience working with an organization similar in size and structure to your business. Individuals with this combination of skills and experience are most likely to be able to provide the services your company needs. At The Royko Group, we've provided general legal counsel to companies large and small across a wide range of industries, so chances are that we have the experience necessary to help you reach your goals and successfully navigate any challenges that come your way.
Benefits of Hiring an Outside General Counsel Attorney
As a business executive, you have limited time. When you hire outside counsel for assistance on a limited number of legal matters or for one instance of litigation, you are likely to waste valuable time going back and forth between your attorney, vice president, corporate management team, and others. This leaves you in a difficult position where the team is not on the same page and any error in communication can have disastrous consequences.
By hiring a Chicago general counsel, you can ensure that your firm remains in compliance with corporate law and avoids time-consuming and expensive litigation to the fullest extent possible. Of course, when litigation is necessary, companies need an attorney who is ready for the job. Good Illinois general counsel is able to put their corporate and small business clients in a position where corporate litigation is unlikely in addition to being able to provide the necessary negotiation services in the case that litigation becomes necessary.
Understanding the Importance of General Counsel Legal Services
When companies are just getting off the ground, it's easy to see legal costs as an unnecessary expense. Executives of new businesses are generally busy putting together their staff, assembling an executive team, building a website, and securing a business location. With all of this going on, it's easy to see why finding and hiring general counsel sometimes gets pushed to the back burner.
However, hiring general counsel early in the life of your business has a number of benefits. For one, the process of incorporating can be complicated and often has consequences over the entire life of your business. In addition, you will be executing a number of contracts in the early days of your business. Having an experienced and knowledgeable Chicago, Illinois business attorney with the versatility and background to oversee this process will put your company in the position to be successful in the long term. In addition, general counsel can ensure that your company is in compliance with federal, state, and local law and regulations regarding corporate taxation and other issues.
By hiring experienced general counsel early on, your business can limit legal liability down the road, when in all likelihood it will be more expensive and time-consuming to confront. If you're starting a business or have recently started a business in Illinois or elsewhere in the United States, you should consider retaining general counsel to guarantee your company's viability and profitability.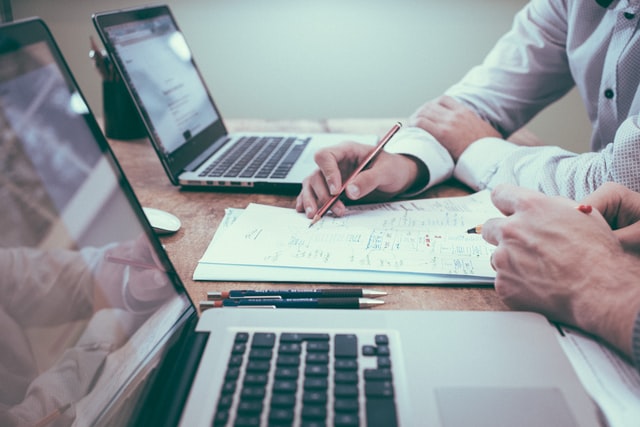 What Is a General Counsel Lawyer?
Typically, general counsel lawyers report directly to a company's Chief Executive Officer (CEO). This is because the general counsel will have a hand in almost all aspects of the company's day-to-day operations.
In addition to monitoring the company's activity, the general counsel is expected to stay up-to-date with changing regulations that may affect the company. Laws surrounding corporations are constantly shifting, and they vary widely from jurisdiction to jurisdiction. By hiring an experienced attorney as your general counsel, you can rest assured that your company is cognizant of any relevant changes in the law.
Outside General Counsel in Chicago
For smaller companies or companies who are just starting out, it may make sense to hire what is known as "outside general counsel." Outside general counsel (as opposed to on-site inside general counsel) are generally not full-time employees of the company they work for and instead provide legal assistance on an hourly basis, only on specific matters, or via the retainer model. Chicago-based companies seeking to hire outside general counsel may hire a specific attorney to work on a part-time basis or may instead retain the services of a law firm to provide services in their best interest when legal matters arise.
Whether you ultimately decide to hire in-house or outside general counsel, having an experienced Chicago general counsel attorney to help your company avoid legal liability and confront legal issues when they do arise is a key part of building a successful company. At The Royko Group, we have the experience and knowledge that your company needs. Contact us today for more information on how our lawyers can help your company thrive.
GET HELP TODAY WITH FREE CONSULTATIONS