Entertainment Law
Hal 'Corky' Kessler, named "best entertainment attorney and executive producer in the United States" by Paris Magazine in 2017 and The Producers Network in 2019, is overseeing the entertainment law division of The Royko Group.
Corky has been the attorney and/or executive producer on over twenty-five films and has fourteen more in development. He has been a featured speaker at Sundance, Cannes, and Toronto, among other Film Festivals. Corky has set up film funds and advocated for improved legislation to encourage film investing.
Under Corky's leadership, The Royko Group will be providing legal services for film projects from inception to distribution. Our team is instrumental in advising film makers regarding tax incentives, film financing, contract drafting, negotiations, and protecting intellectual property, amongst the other complexities required from an entertainment lawyer.
Below are some examples of services that our team has provided in the past: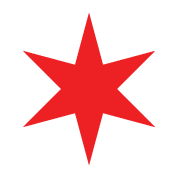 Advocated for film investment tax incentives, which led to the enactment of Sections 181 and 199 of the American Jobs Creation Act of 2004.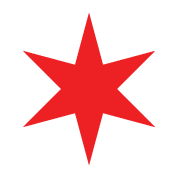 Represented authors and negotiated publishing deals with major publishers, such as Random House and Doubleday.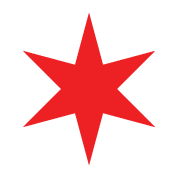 Facilitated multiple agreements with investors from a foreign country for a $200 million co-production deal with the United States.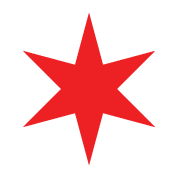 Assisted in the application of Section 168 of the Tax Cuts and Jobs Act, signed into law in 2017, which outlined new incentives for film, television, and theater.
Speaking engagements, panel discussions, and seminars that members of The Royko Group have participated in:
2014 – 2020: Sundance Film Festival, Park City, UT: Speaking engagements; moderated panel discussions on women's issues in film.
2015 – 2020: Cannes Film Festival, France: Moderated six industry panels livestreamed worldwide.
2013 – 2016: Toronto Film Festival, Canada: Moderated six industry panels livestreamed worldwide.
April 2019: Honored with the Producer Choice Award for Lifetime Achievement as Best Entertainment Attorney and Executive Producer.
April 2015: Speaker on panel at China US Summit, Los Angeles, CA.
September 2014: Toronto Film Festival, Canada: Legal Finance; moderated panel discussion filmed and livestreamed worldwide.
April 28, 2014: Featured speaker at the China US Summit at the Los Angeles Biltmore Hotel.
October 13-20, 2012: Professionals Abroad, Beijing, China: Led a small delegation of entertainment industry professionals to meet with members of the Chinese entertainment industry, including funding sources, production and distribution companies, casting directors, producers, screenwriters, talent agents and members of government film departments.
April 2011: Beijing International Film Festival, China: Invited by the Chinese government to be a participant in multiple film panels throughout the festival.
Feature Films that Corky has produced and/or provided legal services for:
Certifiably Jonathan: Jonathan Winters, Robin Williams, Howie Mandel, Sara Silverman, Tim Conway, and Rob Reiner
The Sum of Us: Russell Crowe, Jack Thompson; Distributed by Samuel Goldwyn Co.; Australian Academy Award
Finding North: Wendy McKenna, John Benjamin Hickey; Screenplay by Kim Powers; Distributed by Cowboy Booking
Wild Things: Directed by John McNaughton, written by Stephen Peters; w/ Kevin Bacon, Matt Dillon, and Neve Campbell
Legend of Bloody Mary: Screenplay by Joseph Domingo; currently in distribution phase
 
Currently in distribution phase:
Teary Sockets: screenplay by Scott Anderson;
Burning Bodhi: Kaley Cuoco, Sandra Pieterse, and Virginia Madsen
Return to Zero: Minnie Driver, Paul Adelstein, and Alfred Molina
Natural Selection: screenplay by Robbie Pickering
Osso Bucco: Mike Starr, Illeana Douglas, and Christian Stolte
Greater: written by Brian Reindl, life story of Arkansas football player Brandon Burlswoth
Broker Hill: written/directed by Dagen Merrill; distributed by Porchlight Entertainment, starring Luke Arnold, Alexa Vega, and Timothy Hutton
Heart Strings: screenplay by FireFly Film & Video, co-producers Firefly and Jim Pasternak
Abelar: Tales of an Ancient Empire: screenplay by Yancy Butler & Victoria Maurette; produced by Nick Celozzi
The Best of All Worlds: producer Marshall Bear
We Know Not What We Do: producers Aaron Taylor and Elizabeth Baker
Films that members of The Royko Group are currently involved with:
Stray Hearts: Screenwriter Keri Roebuck Fitzgerald, revisions by Jenny Wingfield, co-producers Dorothea Petrie, William S. Gilmore, and Shari Rhodes
Bronzeville: produced by Think Differently Company
A Gringo Walks into a Cantina: Screenwriter/Co-producer Jeff Kehe
Wanted: producer Linda Bridgen
Angels in the Sky: producer Mike Flint, a feature film about Israel's first Air Force
Miles and Me: biopic on Miles Davis, producer Rudy Langlais
Bob Marley: biopic, producer Rudy Langlais
Captain Blood (remake); producer Rudy Langlais
Shades of Grace: producer Jennifer Tadlock
MegaBall$: producer Marc Baron (screenplay) and Joe Cirillo
The Allotment: screenwriter Robert Peele
Paradise Village: producer Glenn Withrow
Collusion: producer Glenn Withrow
Kid Combat: producer Chris Helwink
Cubicle: producer Robert Menzies
The Thaw: producer Glenm Withrow
Jupiter 2023: producers William Indich and Susan Indich
Crackin' Greenbridge: producer Alan Jay Spector
Rose Is Not a Flower: producer Patti Price
Apart But A Part: screenwriter Jay Cohen
Queue: screenwriter Jessica Wilson
Fire Lake: screenwriter Alan Jay Spector
GET HELP TODAY WITH FREE CONSULTATIONS
If you're looking for help with your business law needs, we may be just what you need! Our team of Outside General Counsel services are experts in a wide range of legal areas and can provide free consultations to get started. Please fill out the form on our website today or give us a call at 312-600-8105 to find out more about how we might be able to help your company grow.